Apple launched its mixed reality headset at the WWDC but declined to comment on Metaverse.
The Metaverse market fell by over $1.4 billion in less than 12 hours following the event.
ApeCoin price declined by nearly 15%, falling to November 2022 lows of $2.87.
Apple recently hosted the Worldwide Developers Conference (WWDC), where it was expected to kickstart the Metaverse hype again. However, with the anticipation going through the roof, the opposite happened when the company with the biggest market cap failed to talk about the virtual world.
Apple talks about Metaverse without mentioning Metaverse
During the WWDC, Apple launched its new mixed-reality headset, which was rumored to be the medium to access the company's VR world. While the headset did launch, the company did not mention the keyword in any form, resulting in a major letdown amongst the Metaverse users.
The bigger impact resulting from the negative sentiment was faced by the crypto market, the biggest consumer of Metaverse at the moment. 
Consequently, Metaverse tokens took a significant hit, and the entire market capitalization of the sector was wiped out by $1.4 billion in less than 12 hours. At present, the collective value of all these tokens stands at $12.5 billion, with the overall trading volume rising by more than 110% in the same duration.
Some of the biggest Metaverse tokens declined by more than 10%, including the likes of Internet Computer (ICP), ApeCoin (APE), The Sandbox (SAND), and Decentraland (MANA). 
ICP, crashing by 10%, fell to a five-month low, trading at $4.335 thanks to the already devastating bear market, which brought the altcoin down from its 2023 highs of $7.100. The Relative Strength Index (RSI) indicates that the cryptocurrency is in the oversold zone below the 30.0 threshold. This zone is generally synonymous with trend reversals and could induce some recovery and prevent further decline.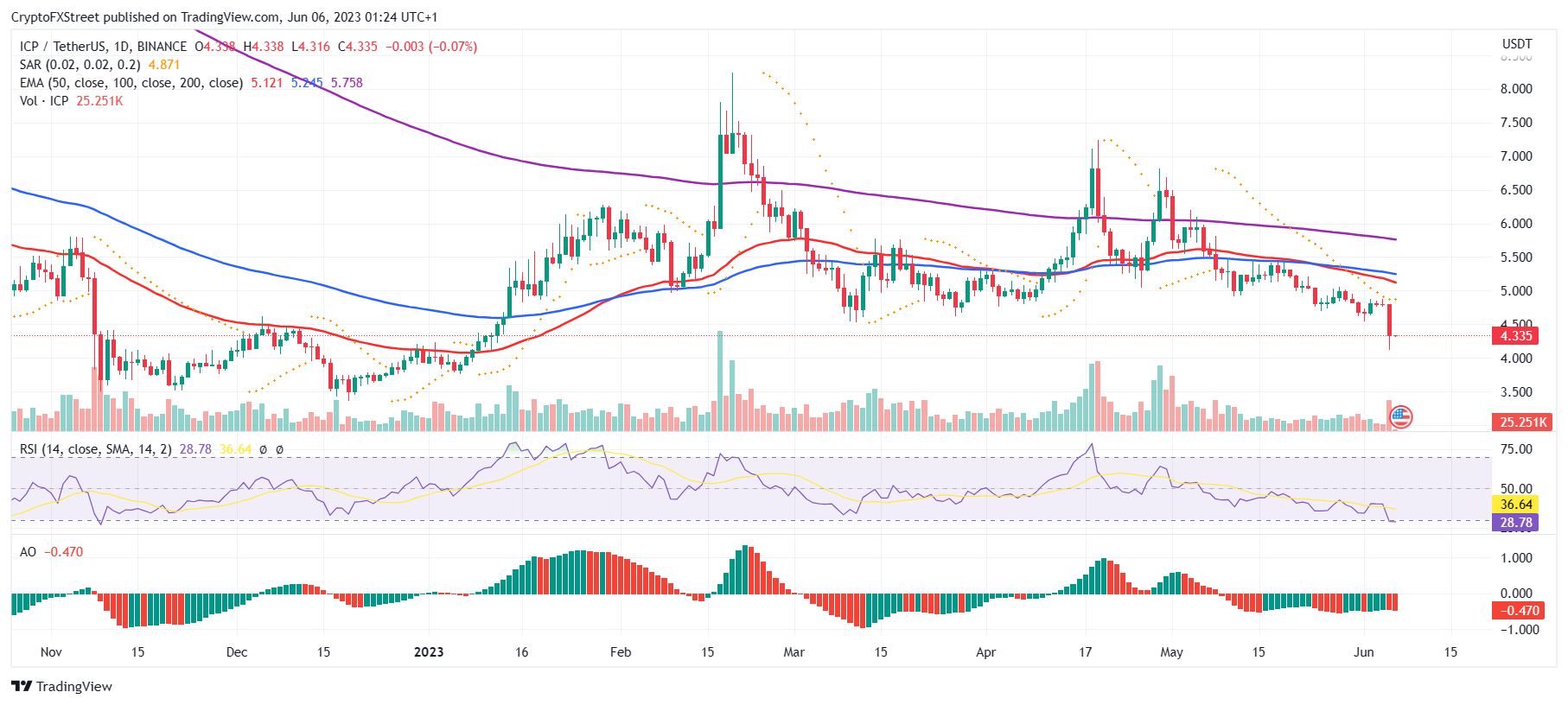 ICP/USD 1-day chart
APE, on the other hand, observed a significantly larger decline of 14.21%. Plus, with the altcoin already consistently treading lower since the late January peak of $6.30, the fall to $2.87 at the time of writing brought the cryptocurrency to November 2022 lows. 
However, in the case of APE, the RSI is still above the oversold zone, which makes it susceptible to further corrections unless it manages to flip the neutral line at 50.0 into a support floor again.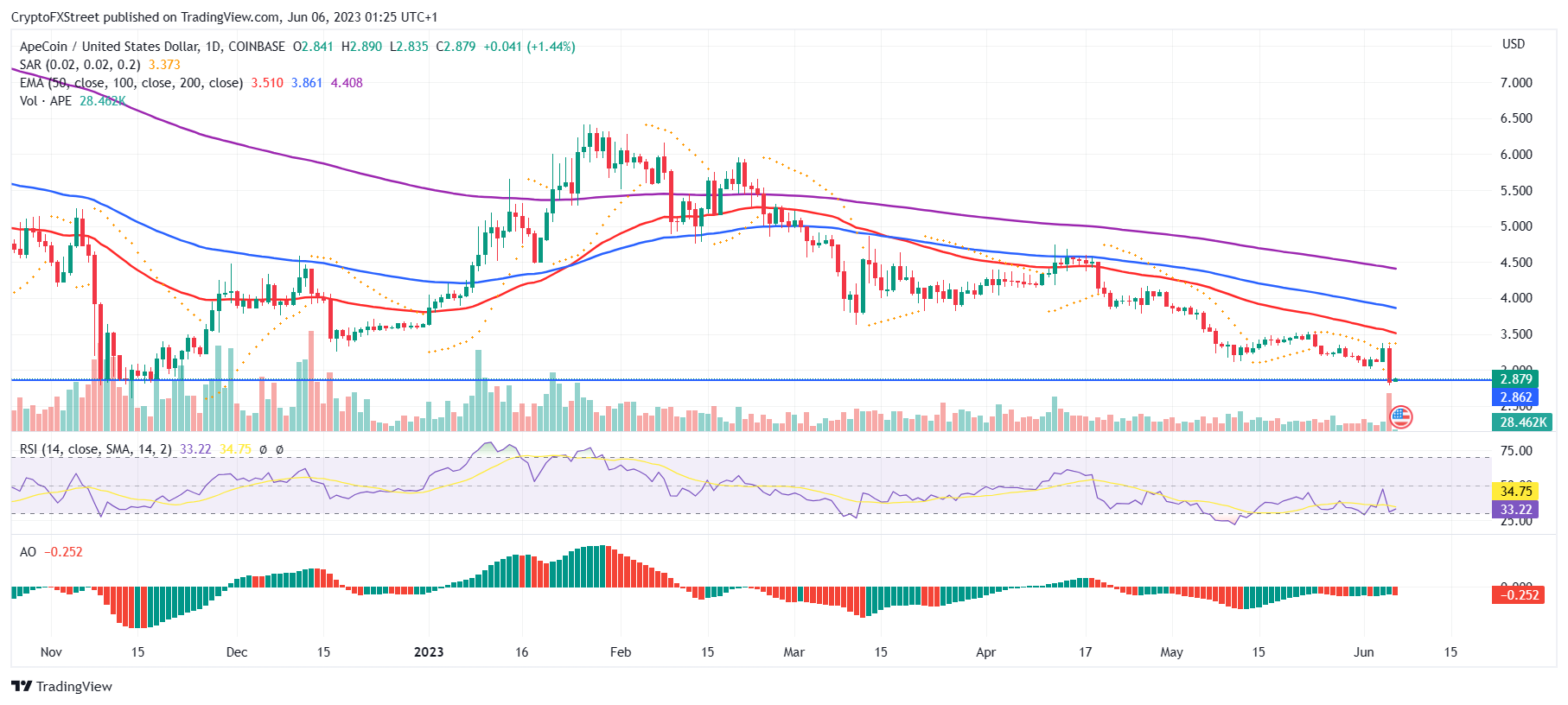 APE/USD 1-day chart
With the Metaverse hype collapsing as time passes, Apple stands out to be the last hope of sorts to trigger a global interest in the space still. If the company manages to do so in the near future, not only would it be a leg up against Mark Zuckerberg's Meta failure but also a major trigger for the Metaverse market.