The flagship cryptocurrency is just a hair's breadth away from reclaiming its previous lifetime peak
The Bitcoin price has revisited the $63,000 price level once again, reaching an intraday high of $63,337 on the Bitstamp exchange.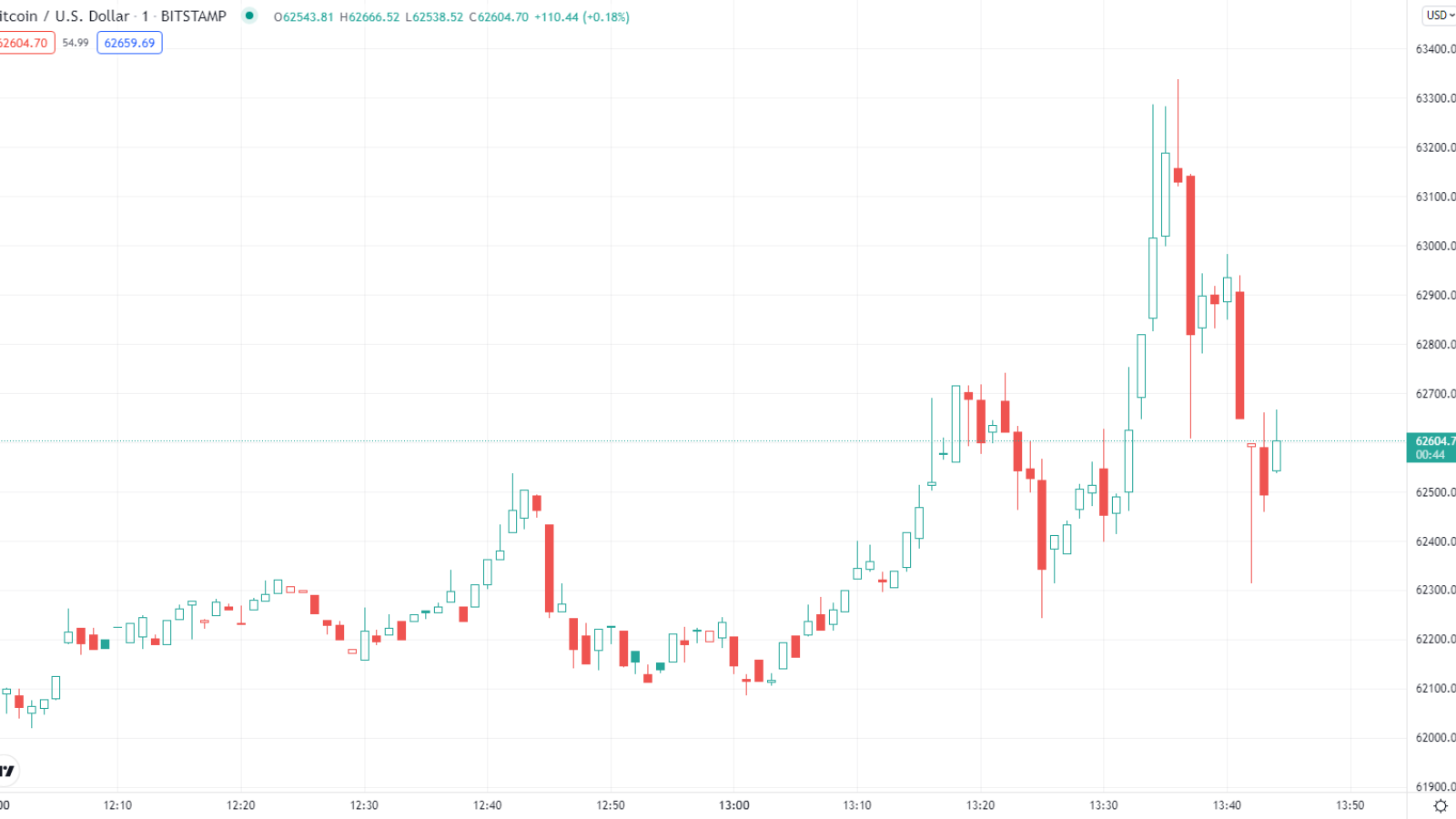 Bitcoin is now roughly 2% away from reclaiming its current all-time high of $64,804 set in mid-April on the day the Coinbase exchange went public.
The world's largest cryptocurrency is stealing the spotlight following the much-anticipated launch of the very first Bitcoin futures exchange-traded fund.
ETF provider ProShares rang the opening bell at the New York Stock Exchange right before the ETF made its debut to much fanfare.
ProShares's futures-based Bitcoin ETF has traded a staggering $320 million during its first 30 minutes of trading. James Seyffart of Bloomberg Intelligence described this level of demand as "insane."