Bitcoin (BTC) whales are playing the latest crypto market dip "to perfection," according to leading crypto analytics firm Santiment.
Recent data shared by Santiment over Twitter show that Bitcoin whales bought $3,405,790,900 worth of BTC during its latest dip below $43.5K.
"Bitcoin has recovered back to $50.1k Monday, and whale traders played the dip to perfection."
However, the data also shows that they sold the same amount before the dump.
"Beginning during the dump to $43.5k, addresses holding 100 to 10k BTC have accumulated 67k more BTC after dumping the same amount before the price drop."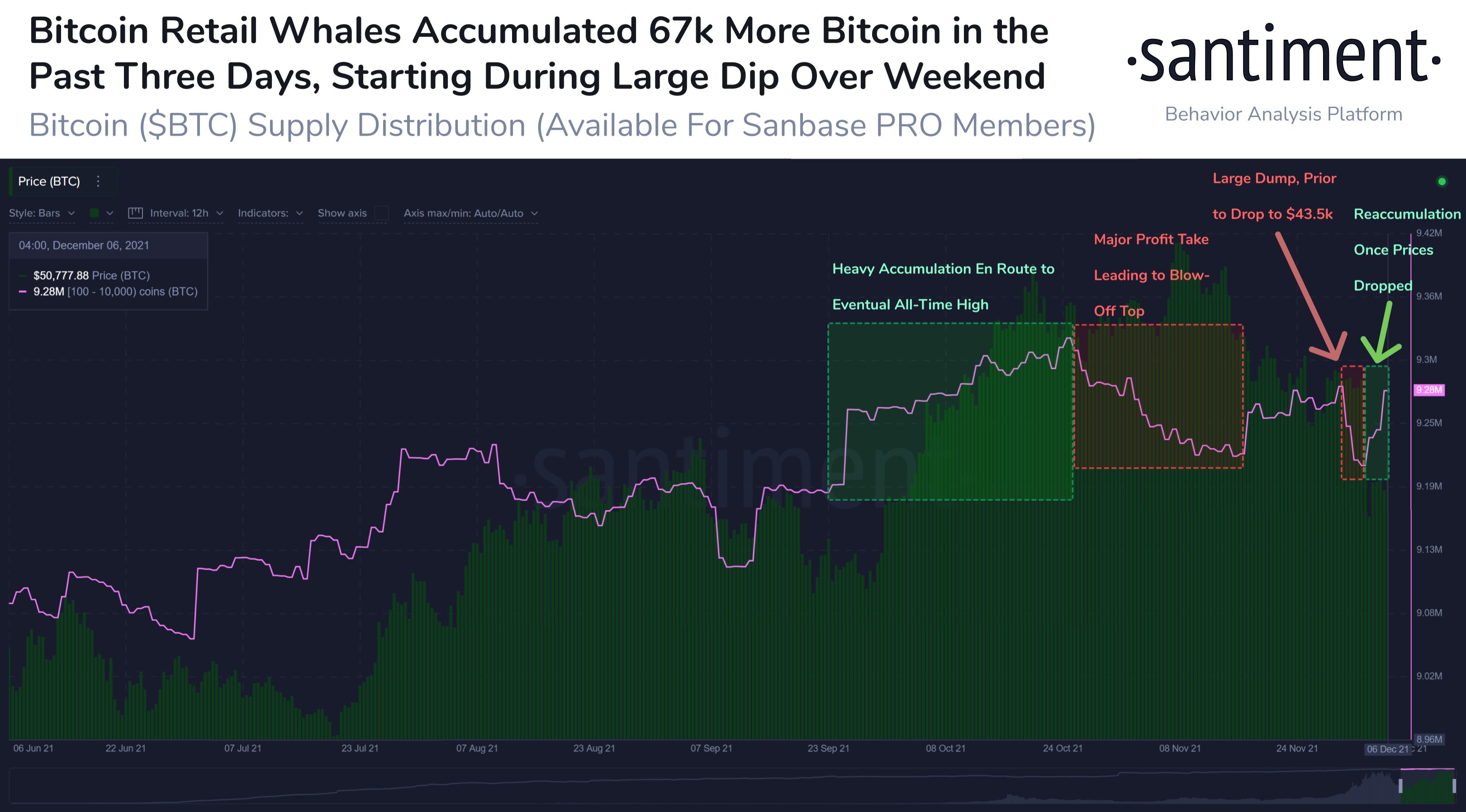 BTC is trading at $51,159 at time of writing, an approximately 17% increase from $43,500.
Despite recent market volatility, Santiment reminds its Twitter followers that BTC is still up in a huge way from two years ago, majorly outperforming other asset classes over the same period.
"Bitcoin is back at $48.2k, and its price is still +563% compared to where it was two years ago ($7.4k). 
This chart shows the progress of BTC, compared to the SP500 (+44%) & gold (+22%), indicating each sector's highs and lows over this timeframe."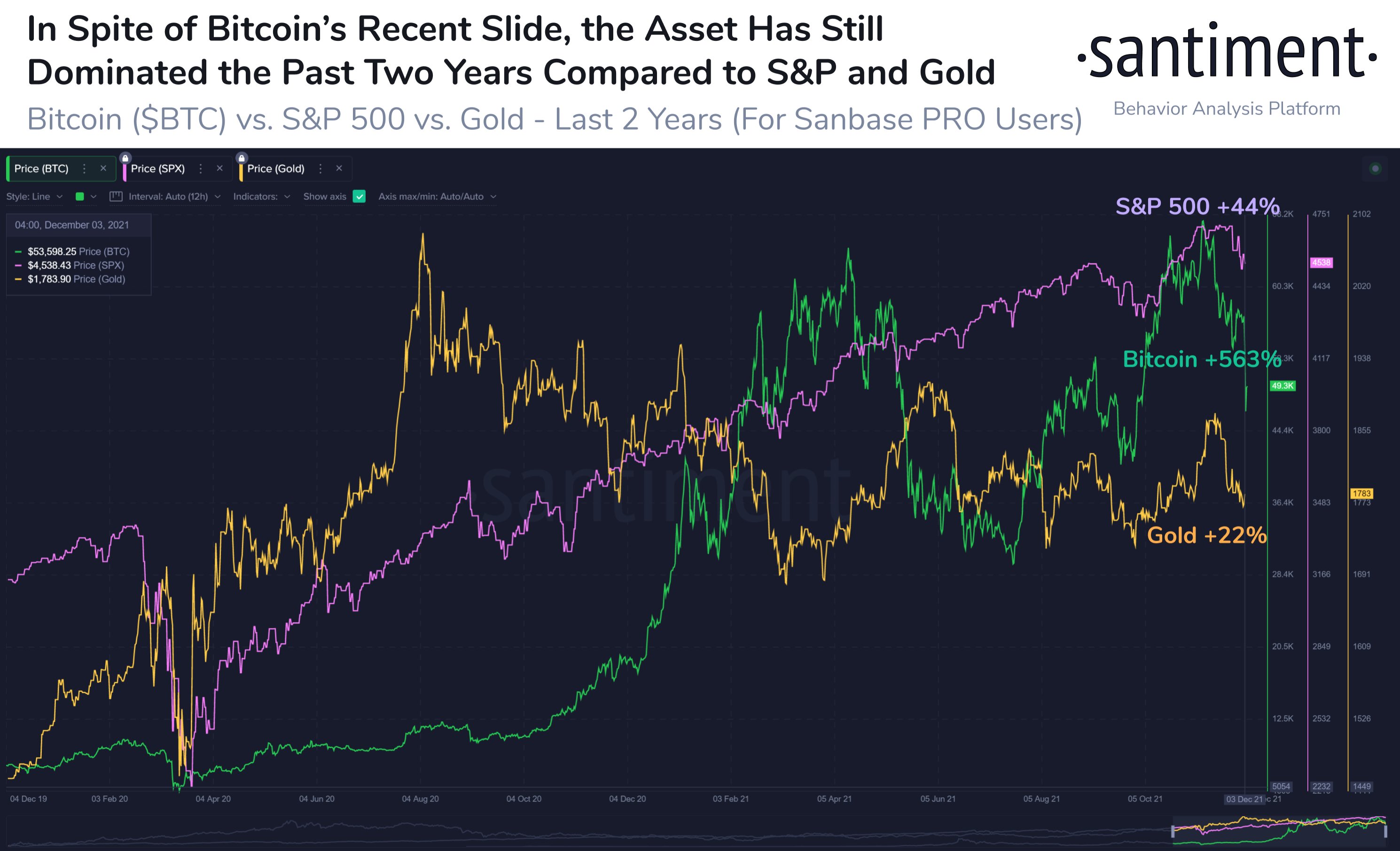 Santiment says its indicators are suggesting that Bitcoin and few other cryptos like XRP, Shiba Inu (SHIB) and Litecoin (LTC) still have more room to grow.
"Our 'Strong and Oversold' screener indicates some assets are showing signs of having suppressed prices compared to their fundamentals. 
Our requirements for this list include high market cap, volume, and address activity."