Back on September 07 we mentioned and highlighted strong support area on BTCUSD Longs/Shorts ratio chart, which is supportive for the Crypto market. 
BTC Longs/Shorts ratio chart is telling us how traders are positioned. When BTC longs are at the lows while shorts are at the highs, traders are shorting the market, so market can react opposite as the crowd, which means that Bitcoin and ALTcoin friends can be ready for a recovery.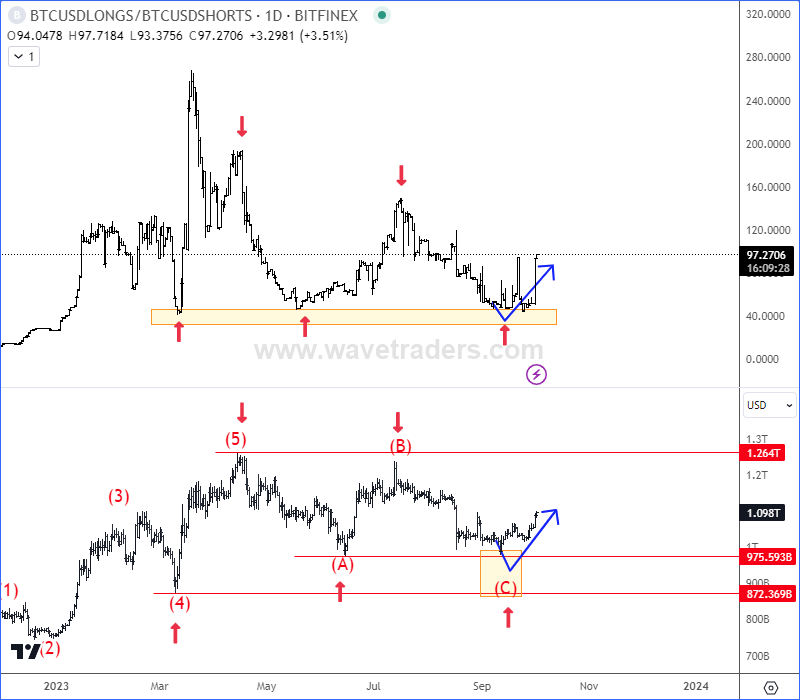 We have been talking a lot about Bitcoin's correction and support in the last month.