The crypto trader who accurately predicted Bitcoin's lowest point during the 2018 bear market believes that BTC will record new all-time highs this year despite its bearish price action over the last two months.
Pseudonymous crypto analyst Smart Contracter tells his 203,400 Twitter followers that he thinks Bitcoin will print a new 52-week low in the coming weeks before rallying above $100,000 by the end of the year.
"Back in December, this post was mostly tongue in cheek but was still always at the back of my mind. Now it seems more the realm of possibility. The point being: there is a really large range that BTC can still fall and remain macro bullish on a long enough timeline. SURVIVE."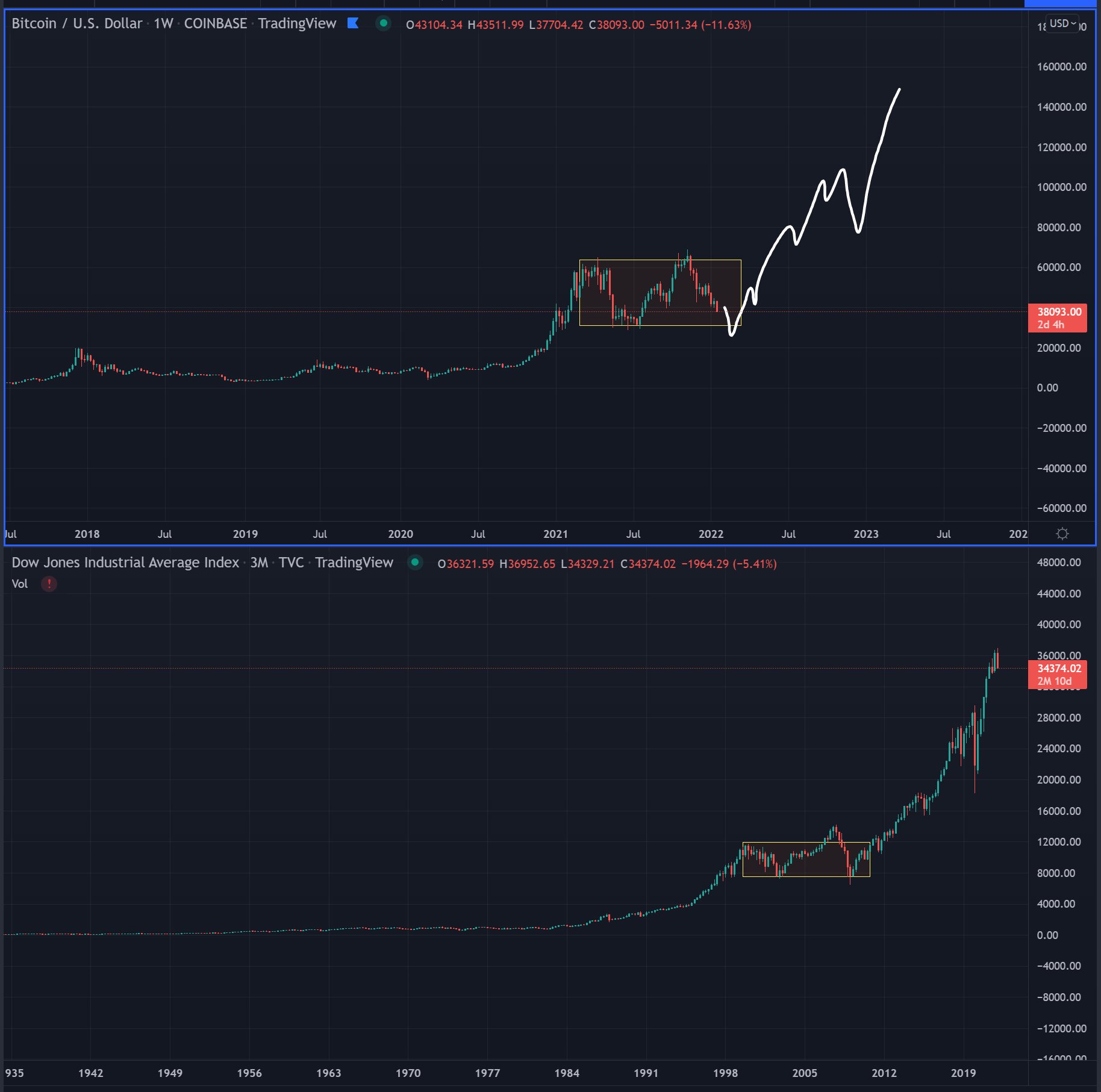 Looking at Smart Contracter's chart, it appears that the crypto strategist sees Bitcoin following the market structure of the Dow Jones Industrial Average (DJIA) between 1998 and 2012. During that period, the DJIA traded in a wide range before breaking out and igniting a parabolic ascent.
Although the crypto strategist is long-term bullish on BTC, he sees Bitcoin plunging below $30,000 before it generates any bullish momentum.
"Ok fine, for the lulz. I'm calling a bottom at exactly $25,800 with a $1,000 leeway on either side."
Back in 2018, Smart Contracter nailed BTC's bottom months before the flagship crypto asset broke below crucial support at $6,000.
"I'm calling a bottom at exactly $3,200 with a $200 leeway on either side."