This week, we take a closer look at Ethereum, Ripple, Cardano, Solana, and Binance Coin.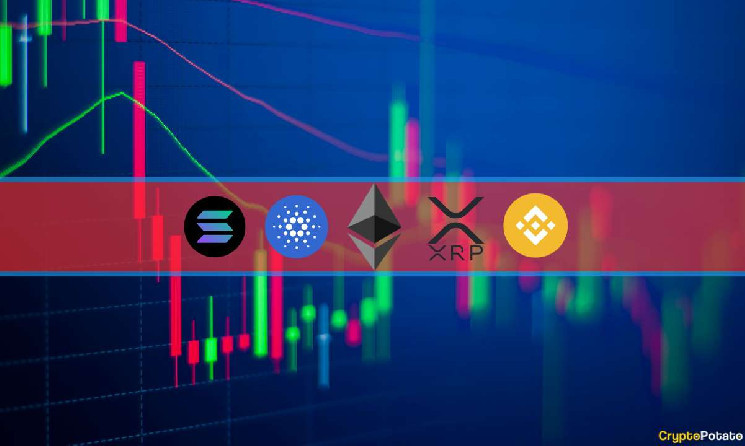 Ethereum (ETH)
Since June, Ethereum has formed a large ascending triangle. However, yesterday, the price fell under this formation and closed the week with a 2% loss. This puts ETH in a difficult position as it signals this correction may just be starting.
There is good support at $1,440 and ETH may test this level before any sustained recover can be had. So far, the price action remains bearish and the resistance at $1,660 continues to hold strong.
Looking ahead, ETH is in a downtrend and this latest breakdown puts sellers in charge with little hope of a reversal at this time.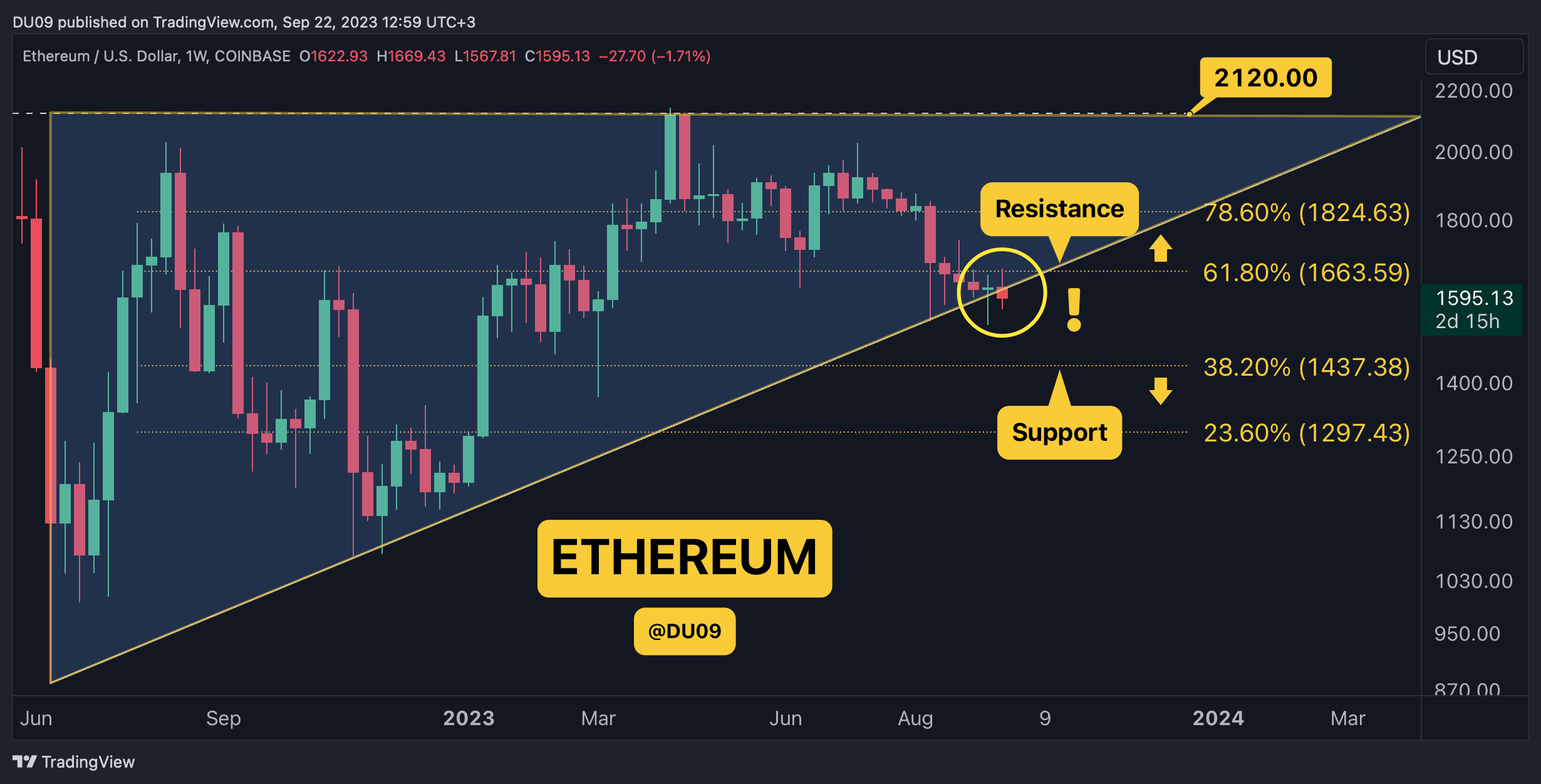 Ripple (XRP)
XRP has been consolidating since mid-August and has closed the week with a 2% profit. While this is not much, this price action looks much better than ETH and makes new lows unlikely.
The current support at 47 cents has held well twice so far and buyers came every time the price tested this level. The resistance is at 57 cents and has not been seriously tested yet.
Looking ahead, XRP appears primed to try an escape from its current range. However, if the broad market remains bearish, this will be delayed until more favourable market conditions emerge.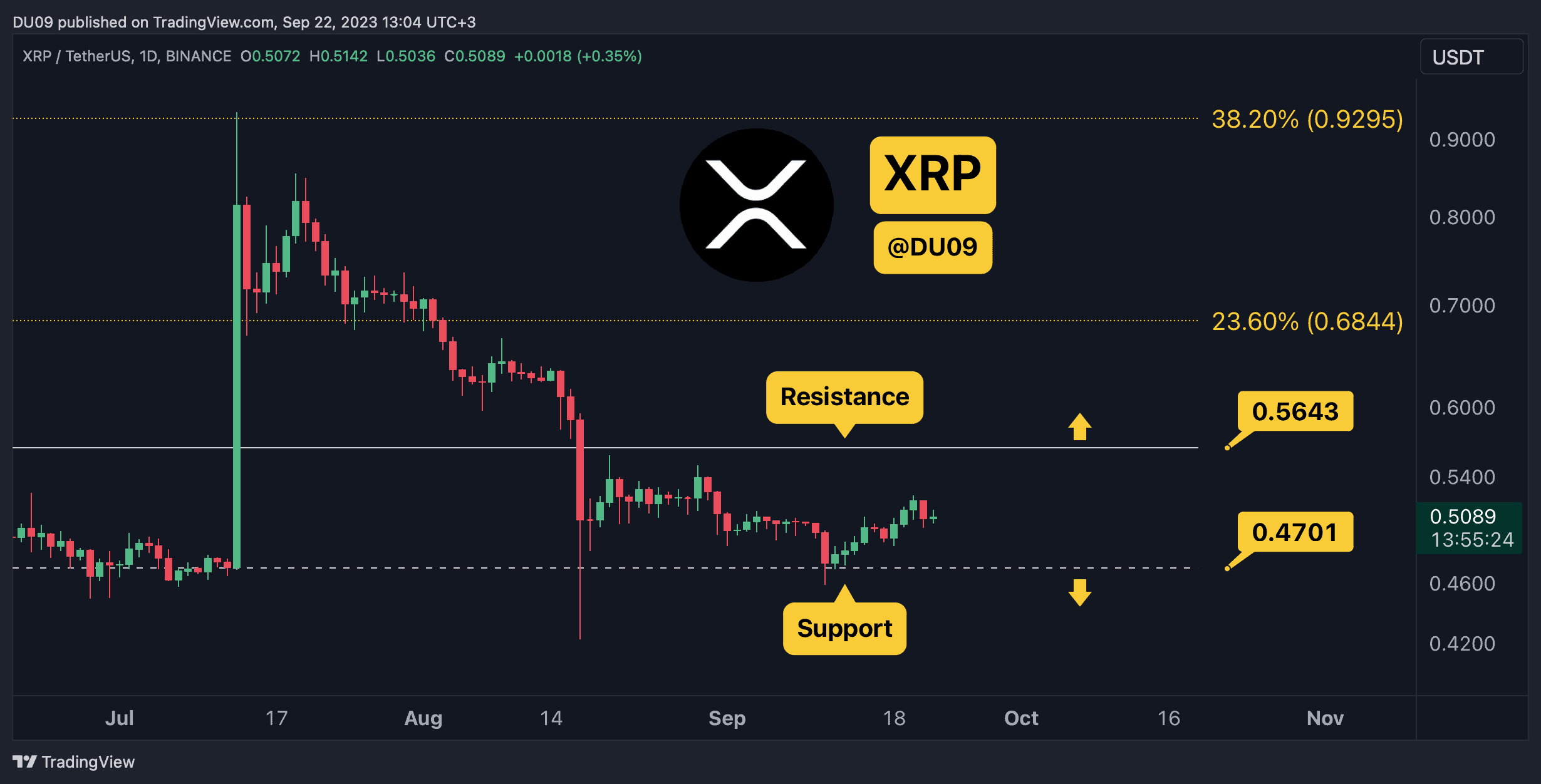 Cardano (ADA)
Cardano is also consolidating under the key resistance at 25 cents, but it is somewhat bearish right now after closing the week with a 2.5% loss.
Sellers rejected the attempt to break above the key resistance and pushed down the price back to the support at 24 cents. Buyers should be able to stop this pullback, but are not yet strong enough take ADA outside of this channel.
Looking ahead, this cryptocurrency could end up in a similar situation like XRP and attempt to break out once market conditions improve. Until then, bulls have to to their best to keep the price above 24 cents.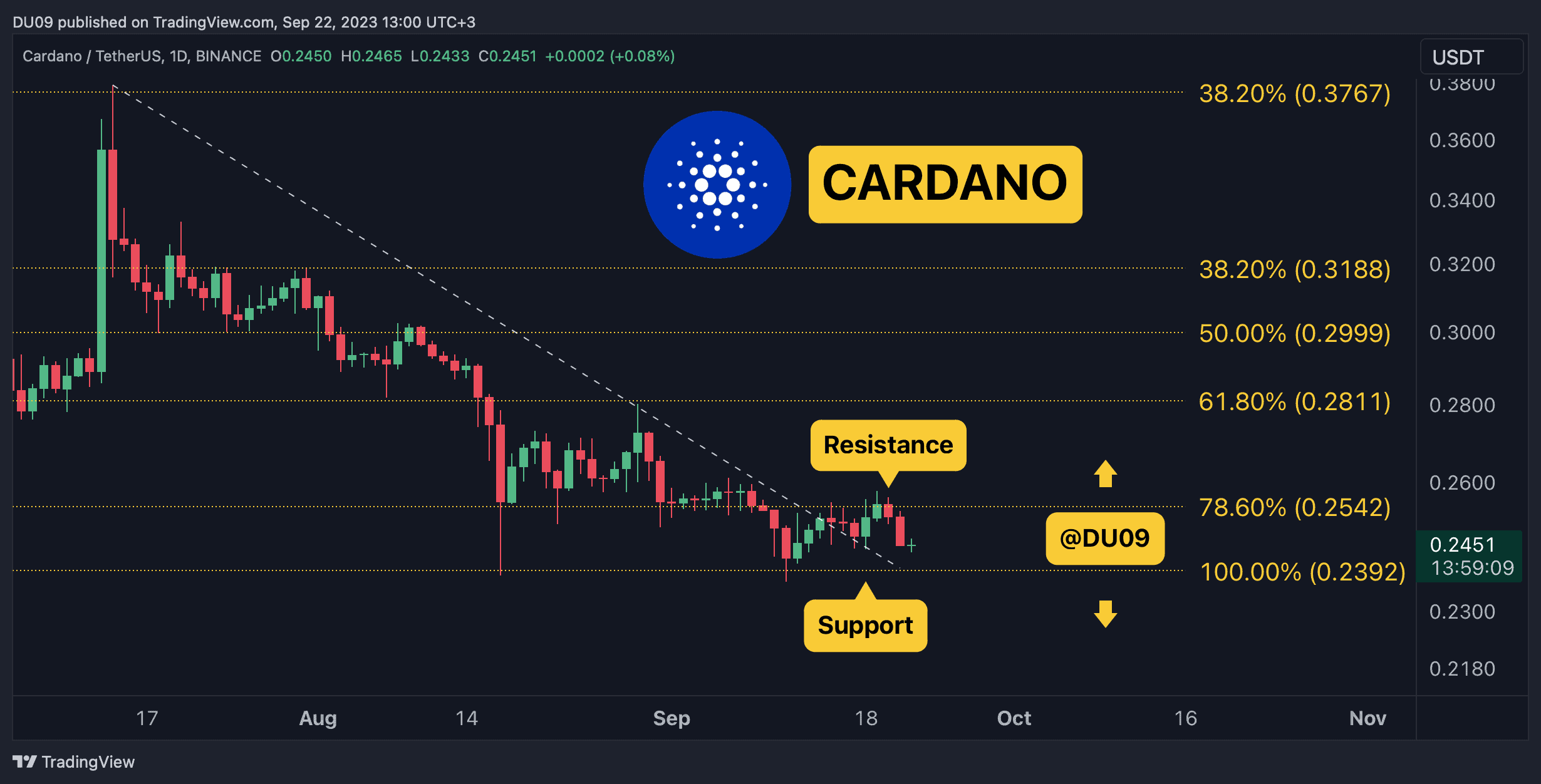 Solana (SOL)
After escaping from its downtrend, Solana entered into a pullback which is now testing the breakout point found at $19. So long as this holds, the bias on is bullish and SOL also managed to close the week with a 2.7% increase.
Buyers appear to be returning to Solana, but they have to hold the price above $19, otherwise sellers could take back control. The resistance at $20 also proved too difficult to break on the first attempt.
Looking ahead, Solana has a good opportunity to return on a sustained uptrend. The most important leves at this time are $20 and $22.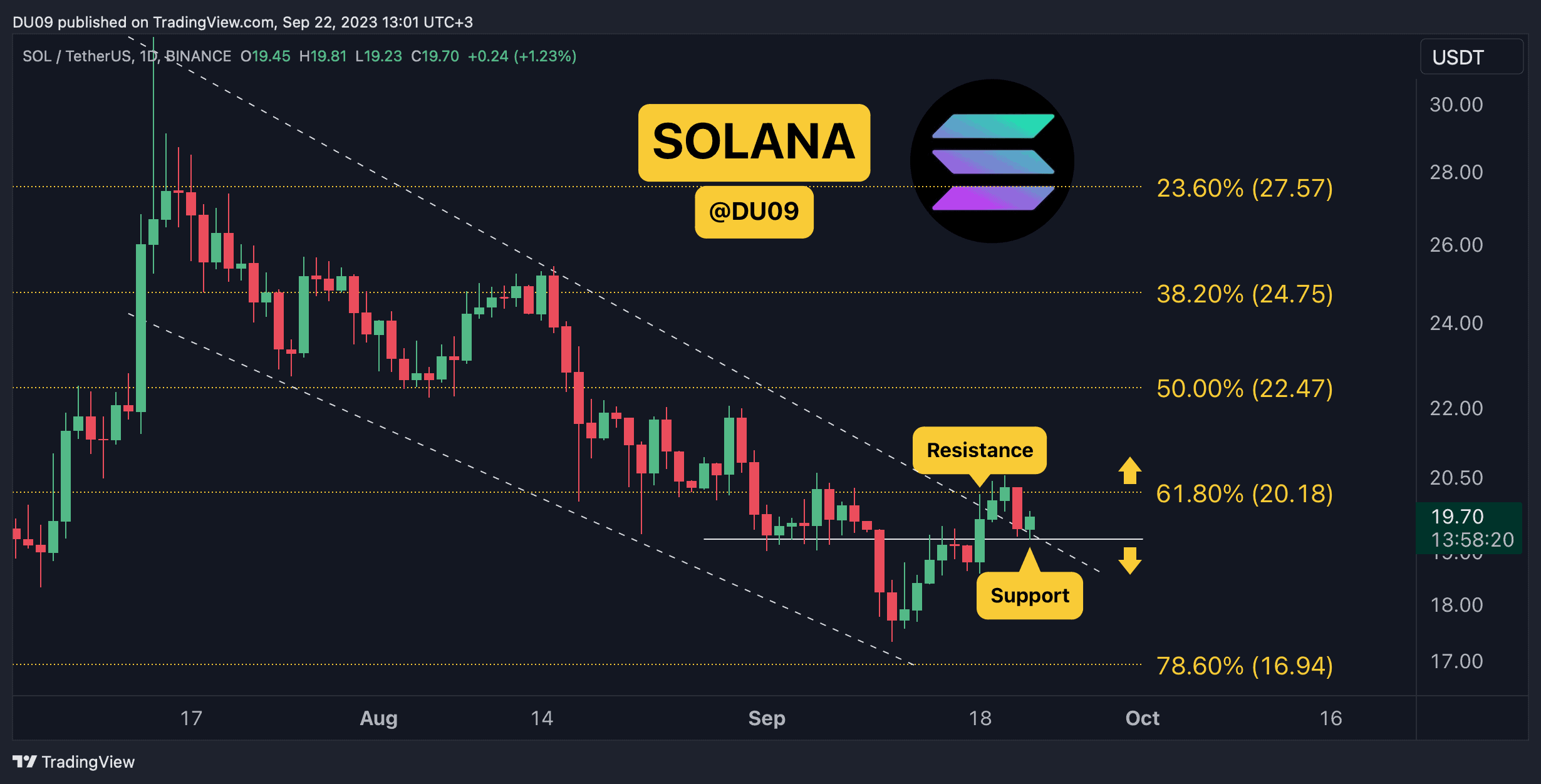 Binance Coin (BNB)
Binance Coin is still trying to leave its current downtrend. There was an attempt on Monday and Tuesday, but sellers pushed back on that, which made BNB close the week with a 1% loss.
As long as the support at $206 continues to hold, buyers could try again to break away. For that to happen, the price has to move above $220 and not fall below.
Looking ahead, BNB has a key resistance at $230 which will likely stop any rally, even if buyers will be successful at pushing the price above $220.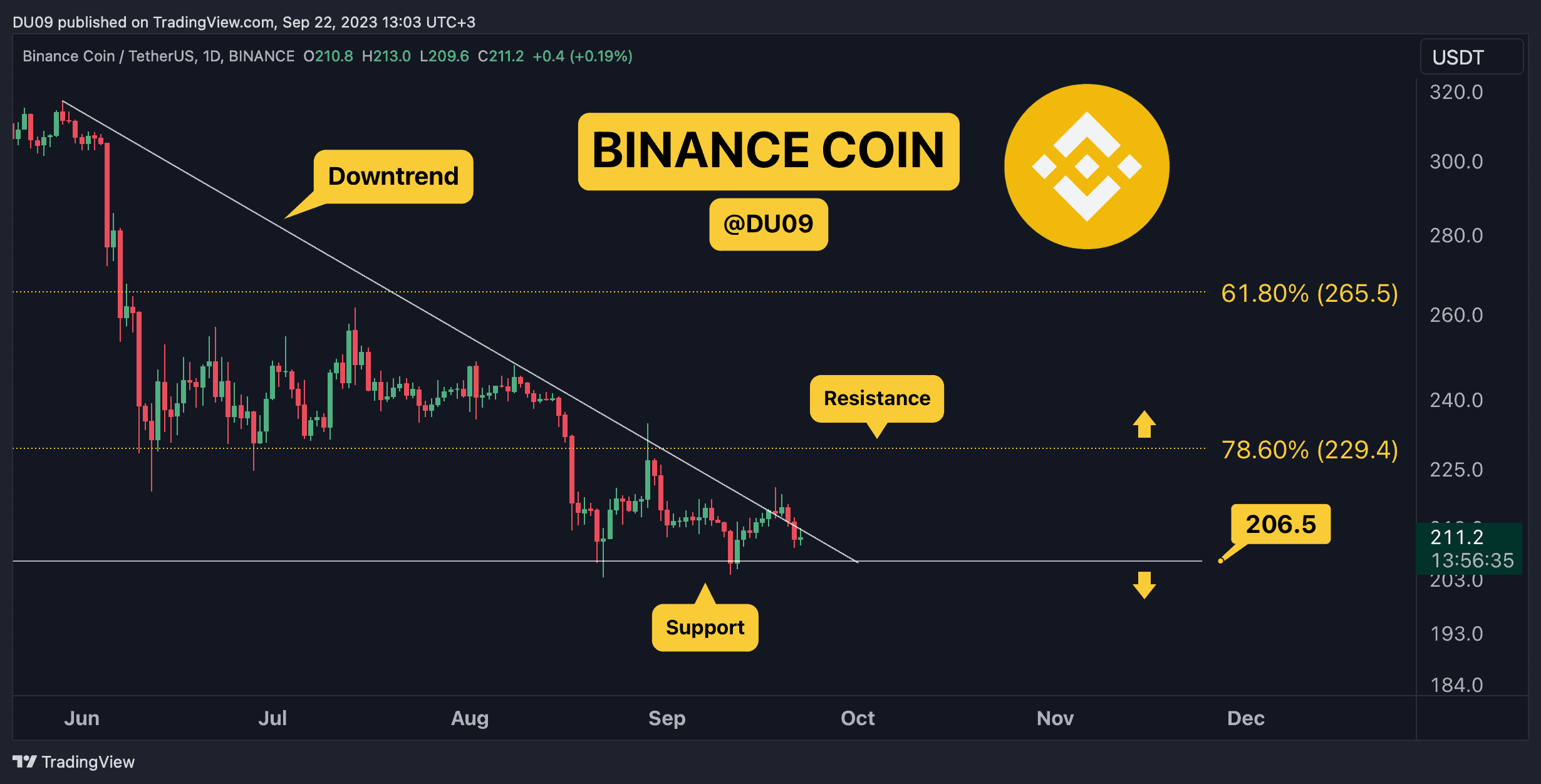 Source
Join our Telegram Channel https://t.me/elevenews