Coinbase registered its second-largest daily withdrawal of cbETH on Tuesday. 
The exchange is one of the most popular label entities for Ethereum liquidity staking. 
Ethereum price fell around 2%, trading at $1,836.82 at the time of writing.
The US Securities and Exchange Commission's (SEC) crackdown on Coinbase led to  mass withdrawals of Coinbase wrapped staked Ether (cbETH) since Tuesday, acting as a bearish catalyst for the asset's price. 
Coinbase sees elevated redemptions of its Ethereum staking token
Coinbase, one of the largest cryptocurrency exchanges, noted a spike in redemption of its liquidity staking token cbETH after the US financial regulator filed a lawsuit against the crypto exchange for allegedly operating as an unregistered securities exchange. 

cbETH redemptions on June 6
Based on data from crypto intelligence tracker Dune Analytics, 35,810 cbETH were redeemed in the past two days. Of these, 27,280 cbETH tokens were redeemed on June 6, marking the second largest single-day amount ever.
Coinbase said it will not stop staking services despite the SEC's lawsuit. Still, the withdrawal of cbETH is likely to act as a bearish catalyst for Ethereum price since Coinbase is one of the largest entities for ETH liquidity staking.
Implications for Ethereum price 
Ethereum, the second-largest altcoin in the crypto ecosystem, saw a V-shaped reversal a day after the SEC filed a lawsuit against Binance. However, the token's price has continued to decline since then, wiping out its recovery gains.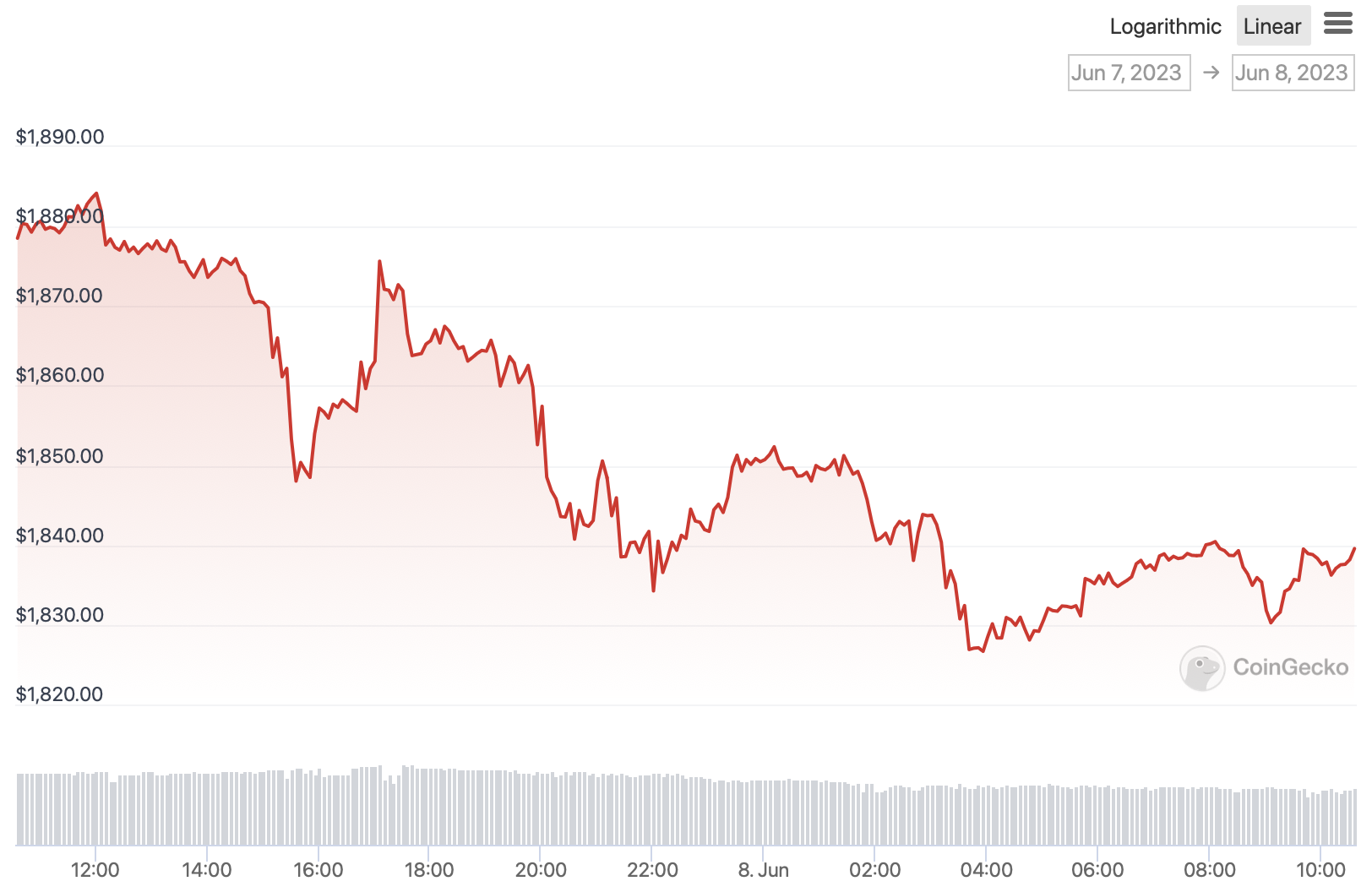 Ethereum price chart
At the time of writing, ETH trades at $1,836.82, according to CoinGecko data. The altcoin accumulates  2.2% losses since Wednesday, and mass withdrawals from its top liquidity staking services could increase the pressure on the asset, sending it further down in the short term.