Huobi, a Chinese cryptocurrency exchange, announced on Twitter on March 6 that it now supports ripple (XRP) on its over-the-counter (OTC) exchange.
#Huobi OTC #announcement is now here!$XRP @Ripple will launch on #Huobi #OTC at 10:00 6 March.
Details here: https://t.co/BsBc3KEN37 @bgarlinghouse #Ripple pic.twitter.com/cpCZjG0Cmv

— HuobiGlobal (@HuobiGlobal) 5 maart 2019
The trading platform of Huobi already supports bitcoin (BTC), ether (ETH), tether (USDT), EOS (EOS) and the Huobi Token (HT). Today XRP is therefore added to the list.
Below you can find the list with the various fees that are counted when buying XRP with fiat money: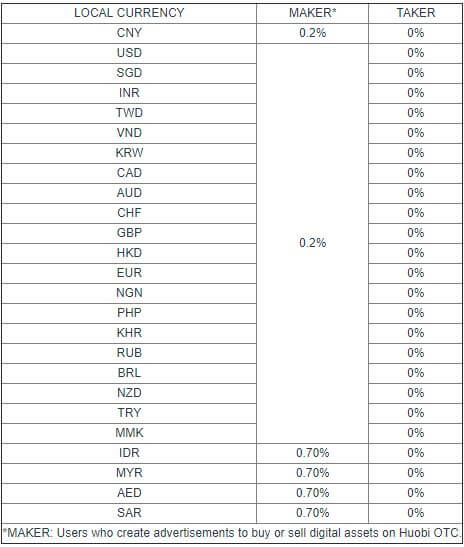 A Dutchman on Twitter, called Wietse Wind, noticed that 60 people from various countries have already signed up for an XRP meeting in Amersfoort on 20 April.
Wow 😲 60 people have already RSVP'd #XRPCommunity meetup in #Amersfoort (The Netherlands) at April 20th 🎉 People are traveling from 🇮🇹🇵🇹🇪🇸🇧🇪🇫🇷🇩🇪🇩🇰🇸🇪🇬🇧🇺🇸🇮🇳 to be there as well 🤯🎉 We can pay for food and drinks with $XRP, there'll be a photo mirror, it's going to be AWESOME 😎 pic.twitter.com/CuG2KQiwKC

— Wietse Wind (@WietseWind) 6 maart 2019
Those who want to sign up for the XRP meeting can do this here.
Huobi is in the top ten largest cryptocurrency exchanges. XRP is currently the third largest cryptocurrency in terms of market capitalization. Last year the altcoin ethereum gained in terms of capitalization, but at the beginning of February drift rose again.
XRP was recently also offered on Coinbase, which at the time caused a brief increase in the price of XRP.
Earlier this month, CoinGate announced that it accepts XRP for payments at more than 4,500 online stores.
The payment network of Ripple, RippleNet, announced in January that it already has more than 200 customers, including the London Euro Exim Bank.