Ethereum has been pushing higher after reaching $380 late last week.
The asset trades for $400 as of this article's writing, bouncing around 5% from last week's lows.
At the highs on Monday, ETH traded for $410 as buyers stepped in en-masse. Ethereum is now closing daily candles above $400, which is notable for bulls.
Despite this growing strength, an analyst notes that a chart pattern that will confirm a $50-80 breakdown for ETH is still in formation.
The pattern has not confirmed, but it may soon be validated if ETH moves below the $380 region.
Ethereum analysts remain optimistic about the asset due to the fundamental trends of the underlying network.
ETHEREUM COULD SOON BREAK LOWER IF PRICE SLIPS BELOW $380: ANALYST
Ethereum is still forming a potential head and shoulders pattern that predicts a strong bearish reversal, crypto analyst Josh Olszewicz recently commented.
He shared the chart below on August 24th, noting that ETH falling below the $380 region could trigger a drop towards $320-350.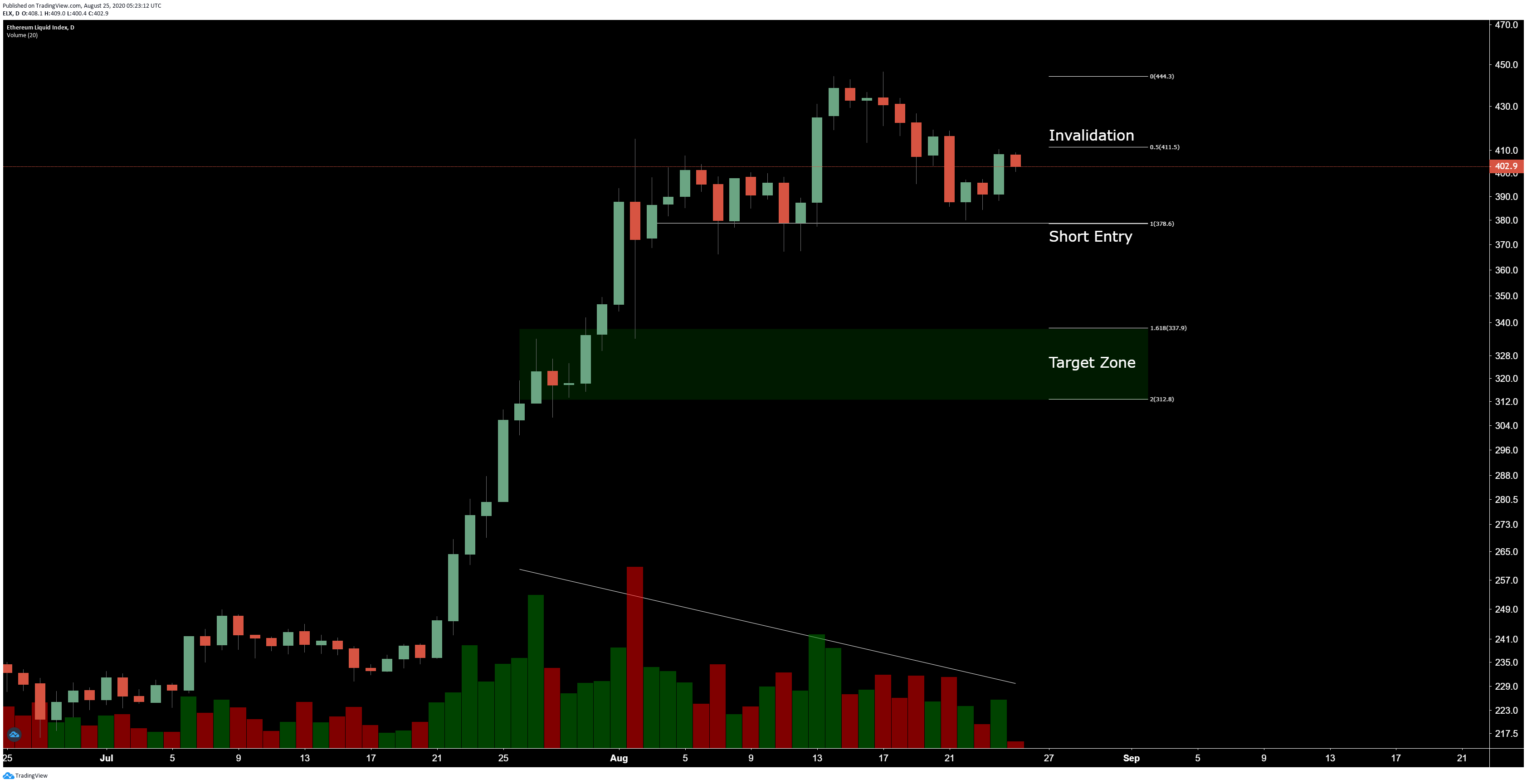 Chart of ETH's price action over the past few months with a head and shoulders analysis by crypto trader Josh Olszewicz.
Chart from TradingView.com
He's not the only one to have suggested that Ethereum could soon undergo a correction.
Tyler D. Coates, a cryptocurrency trader and technical analysis author, shared the chart below around the same time as Olszewicz. It shows that ETH may be trading in a massive Livermore Accumulation Cylinder, which precedes macro breakouts to the upside.
This textbook chart pattern predicts that Ethereum will fall towards the bottom of the formation, around ~$300-320, before heading higher.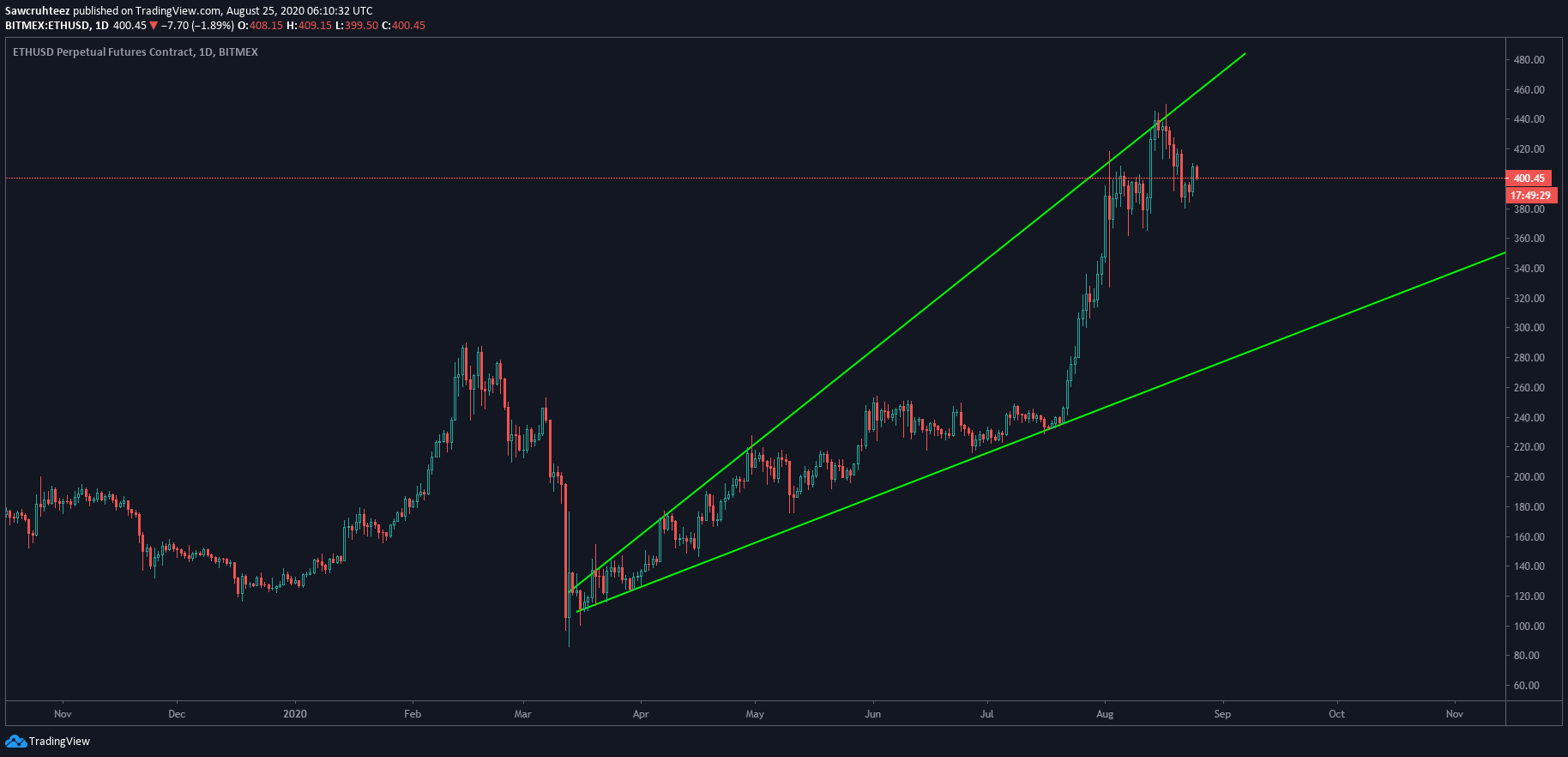 Chart of ETH's price action over the past few months with a Livermore Accumulation analysis by crypto trader Tyler D. Coates (@Sawcruhteez on Twitter). Chart from TradingView.com
HOW ARE ETH'S FUNDAMENTALS?
Pundits argue that Ethereum's fundamentals remain positive in the long run despite the recent weakness in terms of its price action.
Chris Burniske of Placeholder Capital remarked that Ethereum's "on-chain economies" and the public's perception of the asset could fuel a parabolic move this cycle:
"Meanwhile, to the mainstream $ETH will be the new kid on the block — expect a frenzy to go with that realization. Given $ETH's outperformance of $BTC over its lifetime (chart below again), not to mention smaller network value and strong on-chain economies, I see every reason for $ETHBTC to surpass ATHs."
With DeFi taking off, analysts like Burniske have all the more reason to promote Ethereum as a good investment for the cycle.