MATIC price has declined by nearly 20% in the span of a week, trading at $0.7179.
Loyal Polygon investors have seen an increase in concentration, with long-term holders now commanding over 54% of the MATIC supply.
The biggest chunk of the entire circulating supply of 4.72 billion MATIC sits at $0.9413, which calls for a 30% increase.
MATIC price joined the rest of the crypto market in registering declines over the last few days but went a little further after adding more to its losses in the last 24 hours. The investors are now being tested in their ability to refrain from panic selling as their rewards lie far away.
MATIC price sees more pressure
MATIC price trading at $0.7179 has lost close to 20% of its value in the last couple of days, bringing the altcoin to a key support level. The level marked at $0.7043 has remained unbroken for nearly nine months now, last observing a test in September 2022.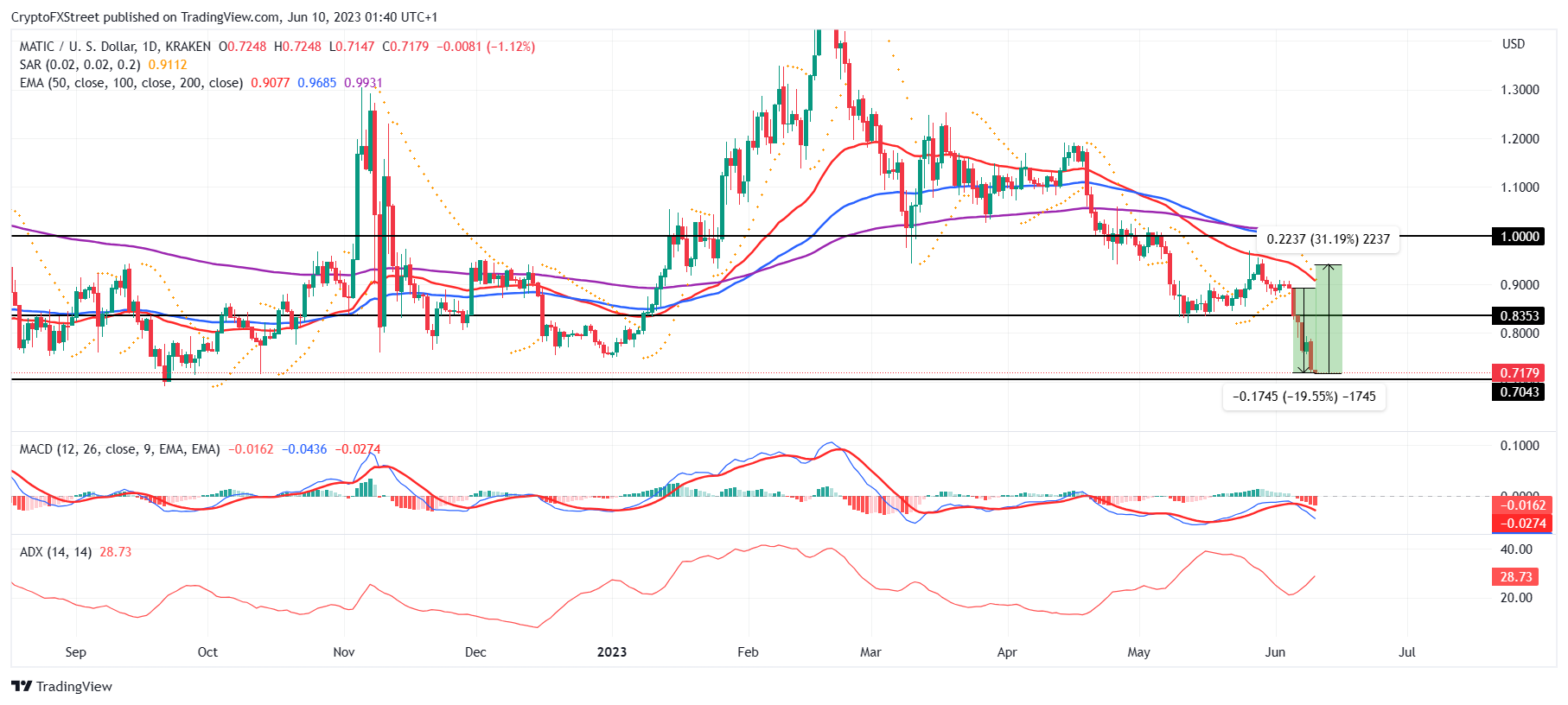 MATIC/USD 1-day chart
Interestingly, in addition to the decline, the bearishness present in the market at the moment is enough to trigger selling at the hands of investors, especially those who lost 20% in a week. But MATIC holders have and are proving to be pretty tough.
These investors have been refraining from selling their MATIC, holding on to their supply for more than a year now. As a matter of fact, the investors that bought within the last month, too, are of the opinion of HODLing.
This is visible in the distribution of the entire MATIC circulating supply, as nearly 54.5% of it is sitting in the hands of HODLers or long-term holders.