Digital asset analytics firm Santiment says that traders should keep a close eye on one on-chain metric that can potentially signal major rallies for meme crypto asset Shib Inu (SHIB)
Santiment tells its 109,100 Twitter followers to watch the number of SHIB whale transactions exceeding $100,000.
"When these transactions come in bunches, price rises generally follow."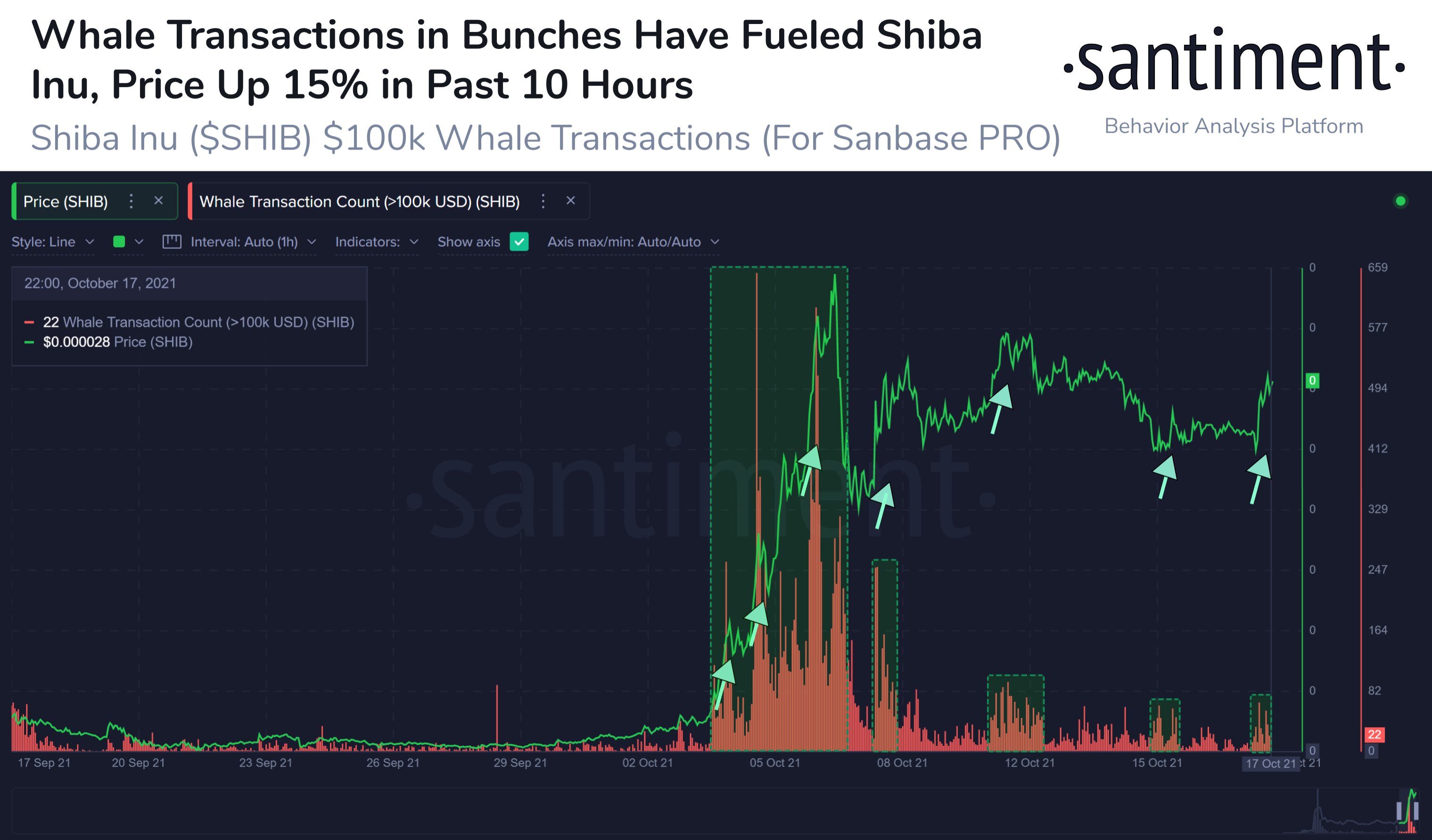 Shiba Inu is exchanging hands at $0.000028 at time of writing, up 112.4% in the past two weeks, according to CoinGecko.
SHIB received a boost last month when Coinbase added support for the Ethereum-based memecoin across all platforms. Earlier this month, Tesla CEO Elon Musk tweeted a photo of his Shiba Inu puppy, igniting another rally for the Dogecoin (DOGE) competitor.
Santiment is also looking at Ethereum (ETH), noting that miners have added over $2.2 billion worth of ETH in the last few months.
"Ethereum has returned above $3,900 for the first time in about six weeks, and an interesting phenomenon has been the absurdly rising miners' balance.
In the past three months, miners have added 580,000 ETH to their currently held 658,000."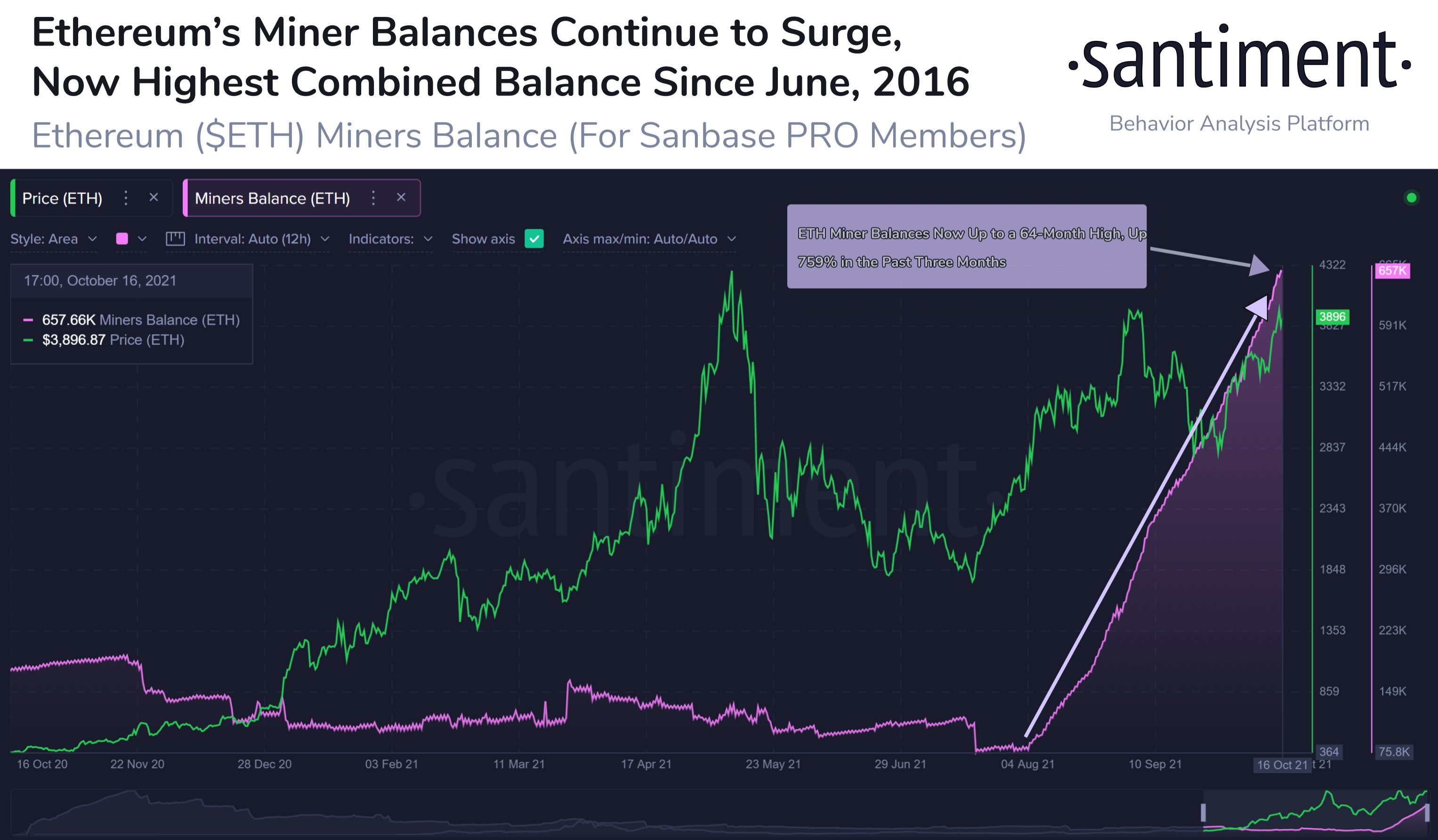 As for Bitcoin (BTC), the crypto analytics firm says that the number of addresses with a balance between 100-1,000 BTC continues to be in an uptrend.
"The number of Bitcoin addresses holding between 100 to 1,000 BTC has grown substantially over the past five weeks.
254 more of these whale addresses now exist compared to five weeks ago, which is a notable 1.9% increase in this short time period."