According to CoinGecko, the market cap of Decentralised Finance has doubled in less than a month, at a time when Ethereum gas fees are sometimes costing $100 a transaction and more. 
At time of writing CoinGecko puts the value of the entire market cap of DeFi at $80 billion. This has been achieved since mid-January until the present day – less than a month.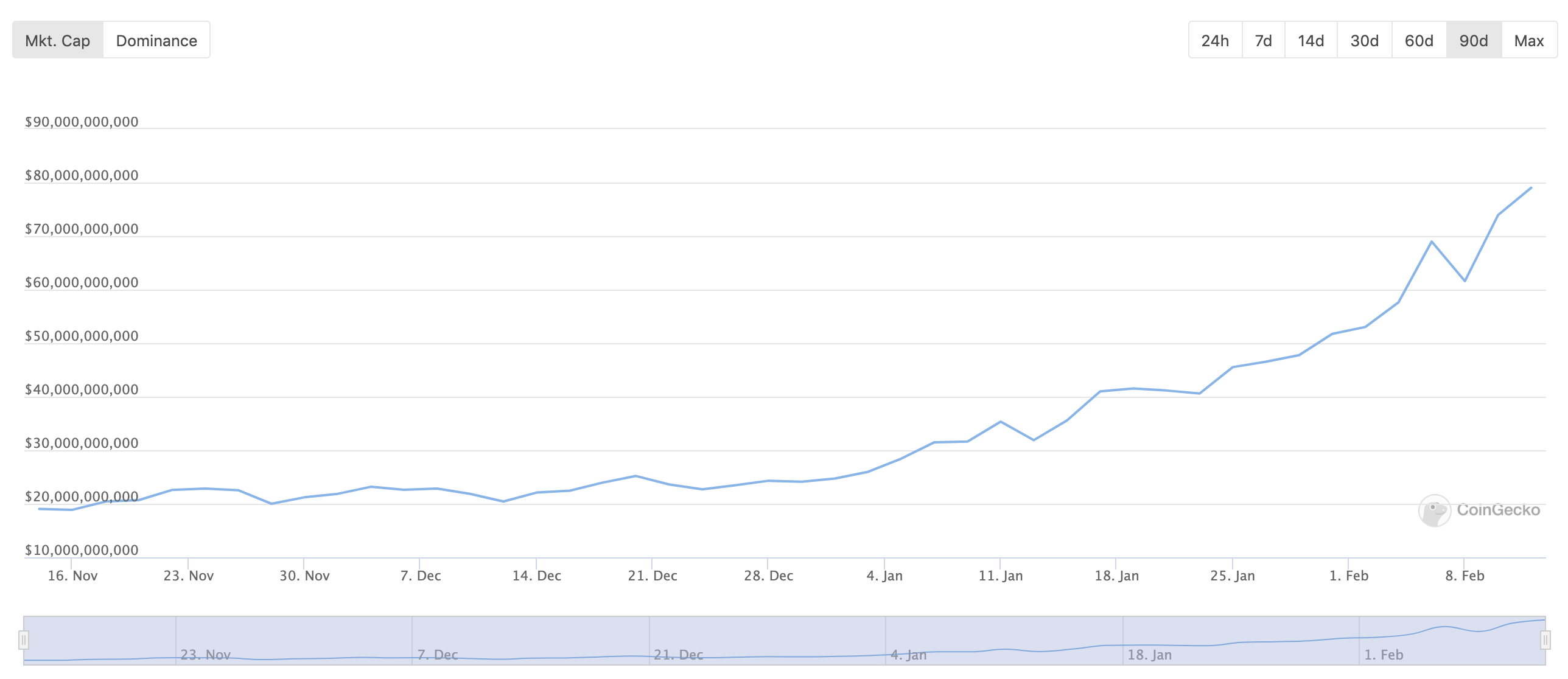 Coin Gecko
A $22.5 billion daily trading volume is certainly adding to the impetus, as traders eagerly buy the next hot-property DeFi token. Despite the raging interest, DeFi dominance is still only 5.5% of the global Crypto market cap. LINK, the decentralised oracle, is the leading DeFi play with nearly 14% dominance.  
The internet site DeFi Pulse, publishes a ranking of projects that have the most Total Value Locked (TVL) in the world of decentralised finance. It shows that the value locked in DeFi has doubled since early January, reaching a present high of $40 billion.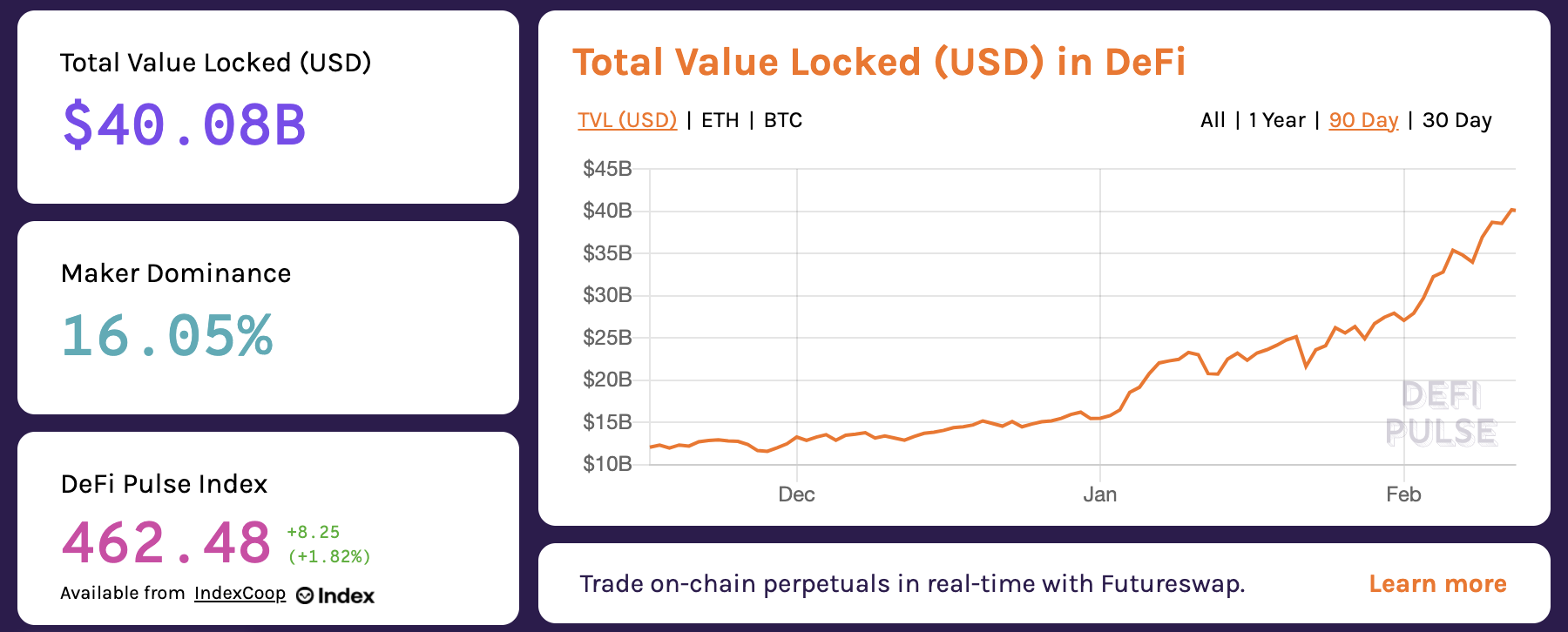 Defi Pulse
However, all this good news for DeFi comes at a cost. Fees are absolutely rocketing. According to ETH Gas.watch, the previous week has seen gas spikes of over 400 gwei, which has equated to well over $100 for some who bought at the highs.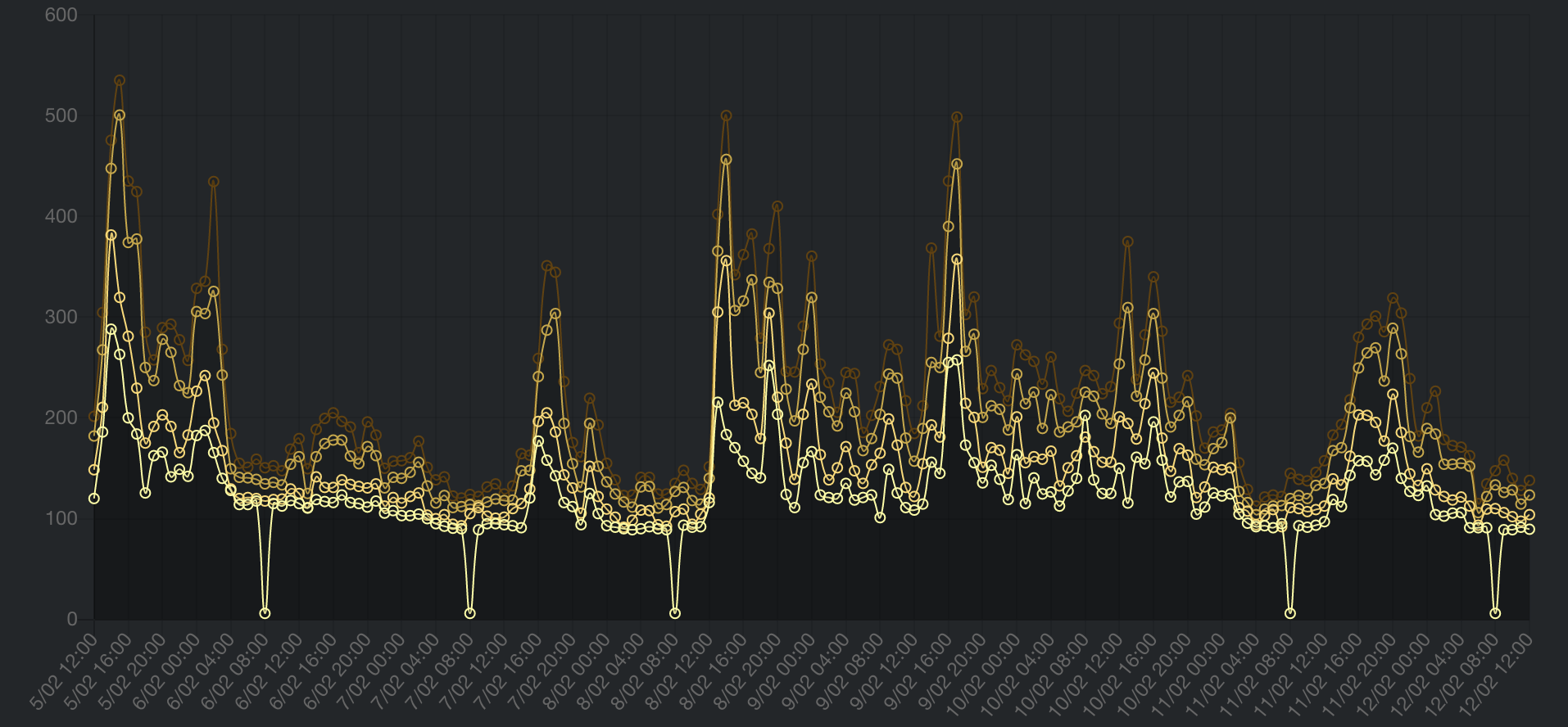 ETH Gas.watch
For long-suffering investors buying ERC-20 tokens, ETH 2.0 cannot come soon enough. Layer 2 solutions such as Loopring, Matic (now Polygon), and OmiseGo are developing some great tech in order to lower fees but they need to expand quickly.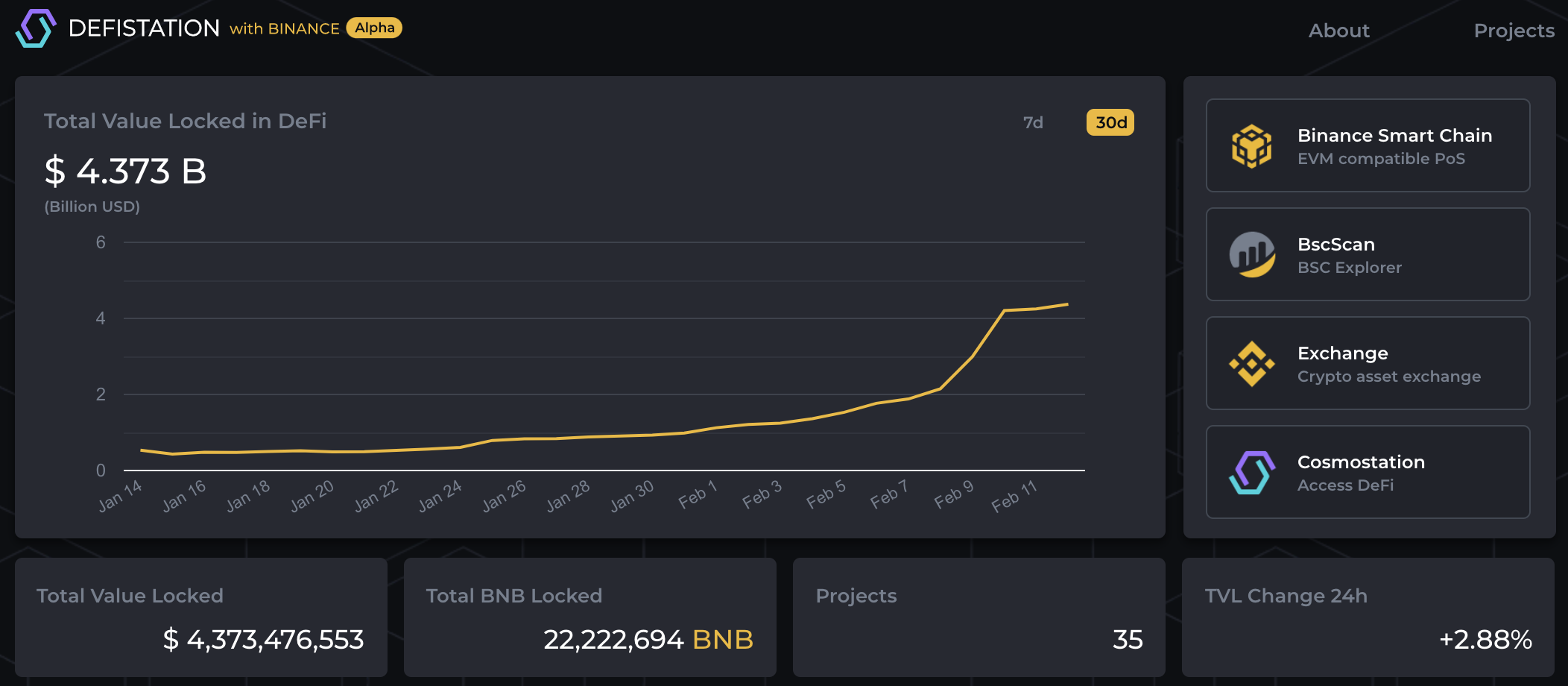 DeFi Station
Over on Binance Smart Chain, the outlook is decidedly rosier. Extremely fast transaction times, and fees the equivalent of a few cents mean that some projects may well be eyeing the jump across. We will look forward to how this fascinating story unfolds over the coming weeks and months. 
Disclaimer: This article is provided for informational purposes only. It is not offered or intended to be used as legal, tax, investment, financial, or other advice.