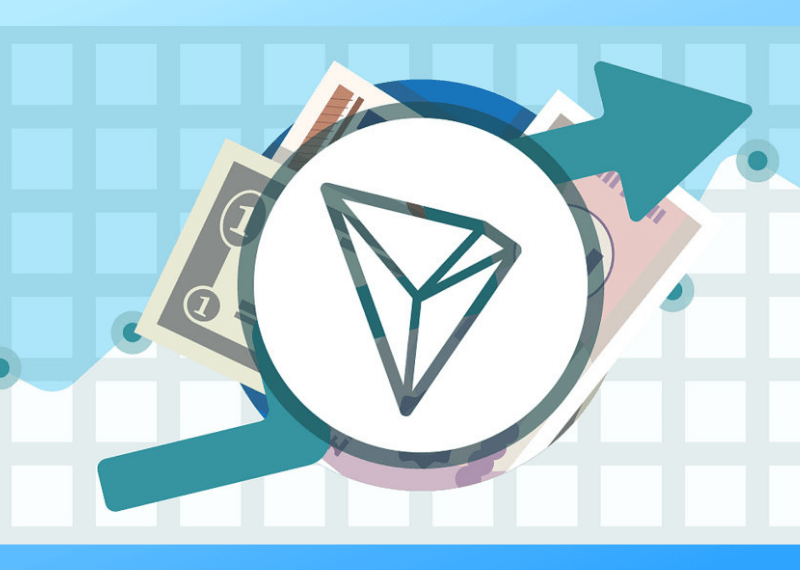 Supply zones: $0.026, $0.028, $0.30
Demand zones: $0.022, $0.020, $0.018
Tron (TRX) Medium-term Price Analysis: Bearish
TRX is making progress in its downtrend movement towards the demand zone of $0.022. The bears are in control of the market; therefore, the cryptocurrency continues the bearish trend in its 4-Hour chart. The bears pushed TRX towards the lower range bound demand zone of $0.022 yesterday with the formation of bearish hammer candle. followed by that formation of more bearish candles.
Should the bears increase and maintain their pressure, the demand zone of $0.022 breaks. The coin will find its low in the demand zone of $0.020. On the other hand, in case the demand zone of $0.022 holds, TRX's price will increase and the bulls will take over the market and the price will rally to the north. The trader can initiate a long trade, put stop order below $0.022 and profit when the price reverses.
TRX's price is below the 10-day EMA and the 50-day EMA which is a sign of the bears' pressure while the stochastic oscillator 14 is above 30 levels. Its signal lines point to the south, which indicates a sell signal.
Tron (TRX) Short-term Price Analysis: Bearish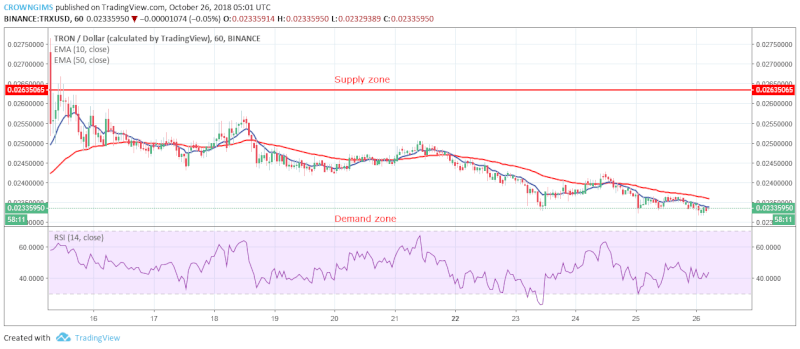 On the short-term, TRX is still in its bearish trend. The cryptocurrency pair was bearish yesterday. More bearish candles forming and the bears pushed the coin towards the demand zone of $0.022.
The price of TRX is below the 10-day EMA and 50-day EMA and the two EMAs are well separated from each other, indicating that the price is falling. Nevertheless, the stochastic Oscillator 14 is above 40 levels with signal lines pointing toward the north which indicates a buy sign.