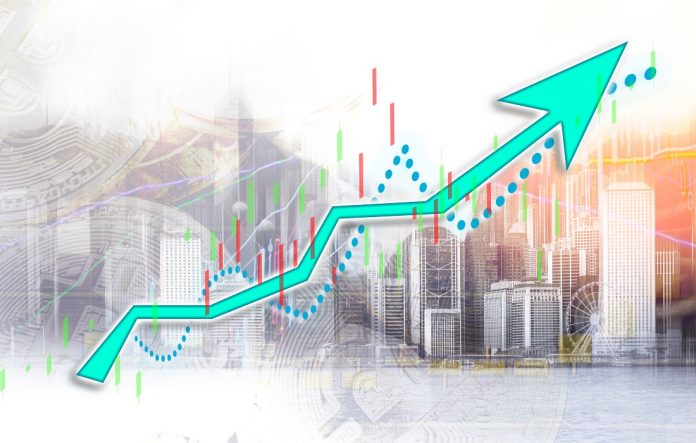 Despite what appeared to be a very bearish turn of events, most of the cryptocurrency markets are recovering lost value already. If this is indeed a continuation of the uptrend, a lot of interesting things will happen over the weekend. Contrary to what people might expect, it seems the Bitcoin Diamond price is moving up rather quickly again. A very unusual trend, considering how BCD doesn't necessarily serve any real purpose.
Bitcoin Diamond Price Pumps Hard
It has been a while since anyone even talked about Bitcoin Diamond. This self-professed "better version of Bitcoin' has not made the biggest impact nor a lasting impression on the cryptocurrency community since its inception. That is primarily because BCD doesn't necessarily seem to introduce or address any use cases where Bitcoin might be lacking right now. It also seems highly unlikely that situation will change moving forward, as Bitcoin Diamond is a very odd market first and foremost
Over the past 24 hours, the market momentum has seemingly shifted in favor of Bitcoin Diamond. Because of a very strong uptrend, one BCD is now valued at $1.32. The Bitcoin Diamond price gained 15.7% in USD value and 15.4% over Bitcoin, both of which are pretty impressive in their own regard.  As is rather unusual for this altcoin, its trading volume seems more than respectable for a change. Sustaining this rate of growth will be quite difficult, though.
Perhaps the oddest development involving BCD is how its price on Huobi Global is seven times higher compared to any other exchange. That in itself doesn't bode well for this altcoin market by any means, although it seems Coinmarketcap isn't even keeping tabs on this particular price. It is a clear sign of how this is an artificial pump first and foremost, although there is still good money to be made regardless.
#BCD #BITCOINDIAMOND @HuobiGlobal knows the deal 😂 🚀 pic.twitter.com/VEY71mjICd

— TheCryptoCryBaby (@TheCryptoCrybby) April 5, 2019
It seems this sudden turn of events has a lot of people excited, which is only to be expected. Crypto BamBii expects big things from Bitcoin Diamond, although it seems most of the uptrend is already in place. Noting further gains will be very difficult under these circumstances, although it is not necessarily impossible either. Reaching the Huobi Global price of $8.4 will be pretty much impossible, though.
$BCD #BITCOINDIAMOND ABOUT TO BLOW BIG TIME!

— Crypto BamBii 🏴‍☠️ (@Crypto_Bambii) April 5, 2019
As is always the case when an altcoin market rises in value for no apparent reason, there will be some market arbitrage options to look into as well. For Bitcoin Diamond, there is a direct arbitrage option to explore between Binance and HitBTC. It offers a more than respectable profit of up to 8%, although that gap will not necessarily remain in place for very long. Either because BCD will lose value, or because the gap will close itself due to traders taking advantage.
Hurry! 8.19% direct arbitrage in #BCD.
If you buy BCD in BTC market from #Binance and sell it on #HitBTC in BTC market, you can make a maximum profit of 65.48.

— KoinKnight (@KoinKnight) April 4, 2019
With most of the cryptocurrency markets entering the bullish stage once again, there is plenty of exciting momentum to look forward to in the near future. How things will play out for Bitcoin Diamond, is very difficult to predict. There is a good chance this market will begin heading down again after this bullish surge. Markets are always unpredictable first and foremost, and BCD will not be an exception by any means. Even so, the coming hours and days may surprise a lot of people when everything is said and done.
---
Disclaimer: This is not trading or investment advice. The above article is for entertainment and education purposes only. Please do your own research before purchasing or investing into any cryptocurrency.
Image(s): Shutterstock.com